Who says vegetarian cooking says more vegetable waste.
What about my fruit and vegetable peelings? And some ~ flagadas ~ fruits and vegetables?
For me, getting closer to a zero waste goal also means reducing recyclable waste.
So what do we do?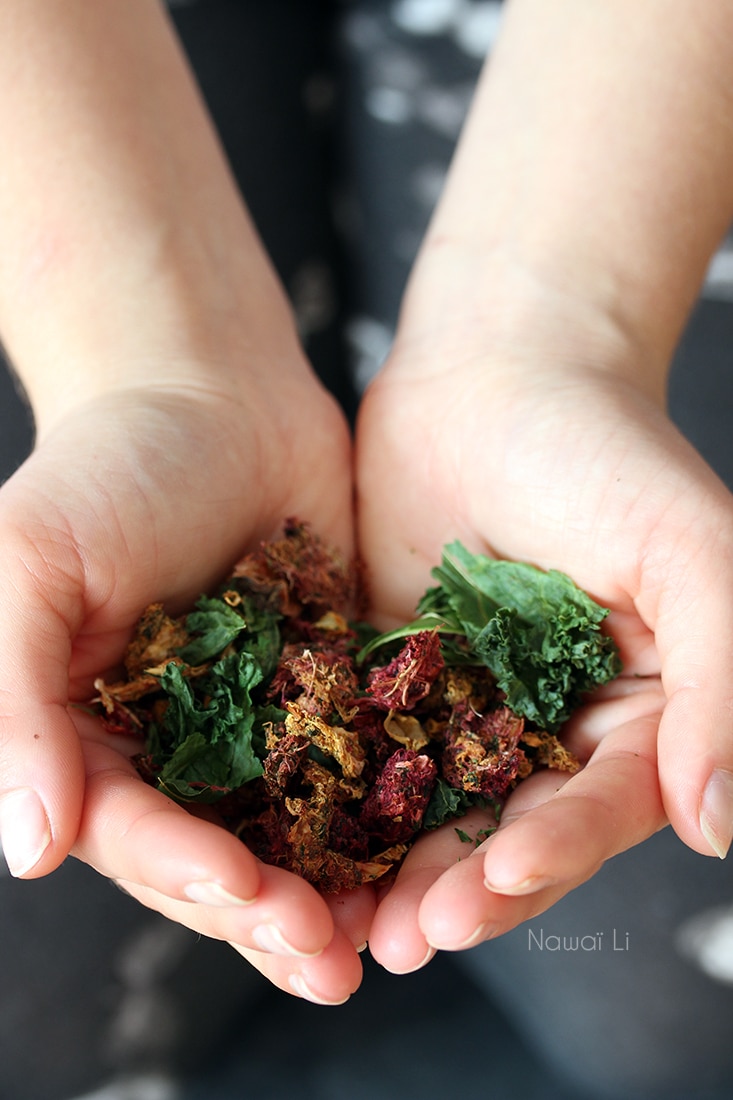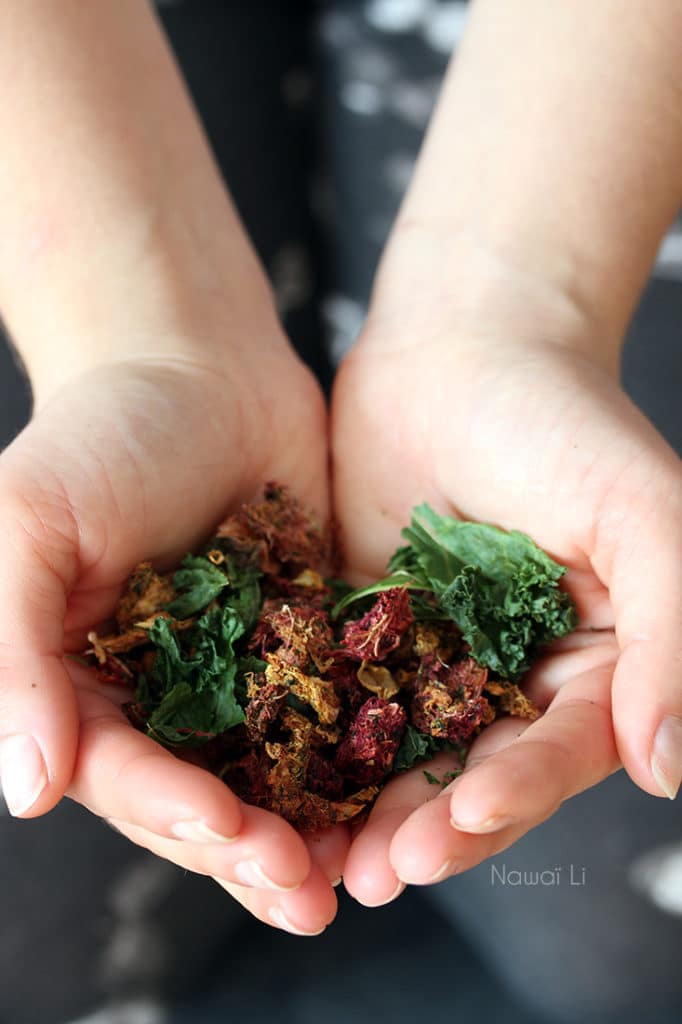 In the middle of a discussion on another project with the beautiful Gloria, it was soon realized that industrial broths were full of « junk » ingredients.
Why so much salt? Of fat? Of sugars? And I pass the aromas, extracts of … and others « E » that we found by deciphering the labels.
And then suddenly this idea; why not make our own vegetable broth?
A stone two blows: I reduce my waste and I no longer buy industrialized broth.
The idea is simple: I dry at low temperature (to preserve vitamins) my small organic vegetable and fruit peels, I grind them to the mixer, I season according to my desires and I create the best homemade broth!
Why I insist on organic? Because otherwise we end up with a cocktail of pesticides of no interest and rather bad for health!
Ready for the homemade vegetable broth? Let's see how it works.
Wash your fruits and vegetables. We keep the peelings of apples, pears, carrots, zucchini, leeks etc … But also the cloves of flagada garlic, the leaves of kale, salad, onion, cabbage … All that can be peeled / recovered and which according to you would bring good taste to your broth.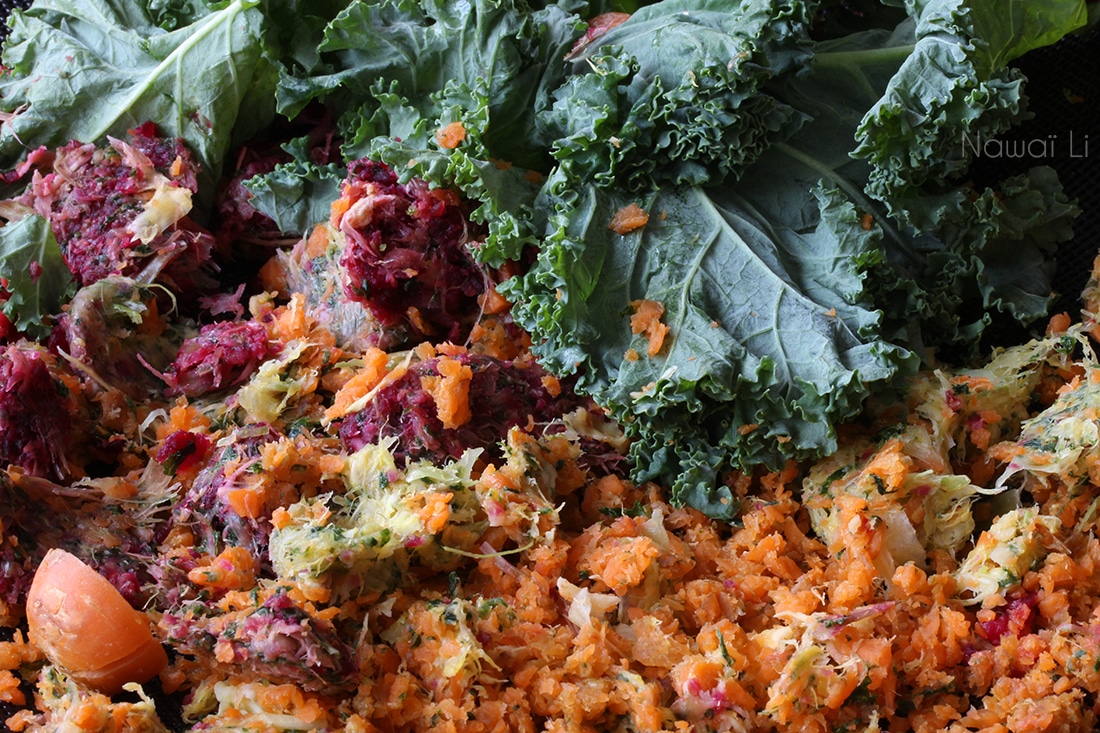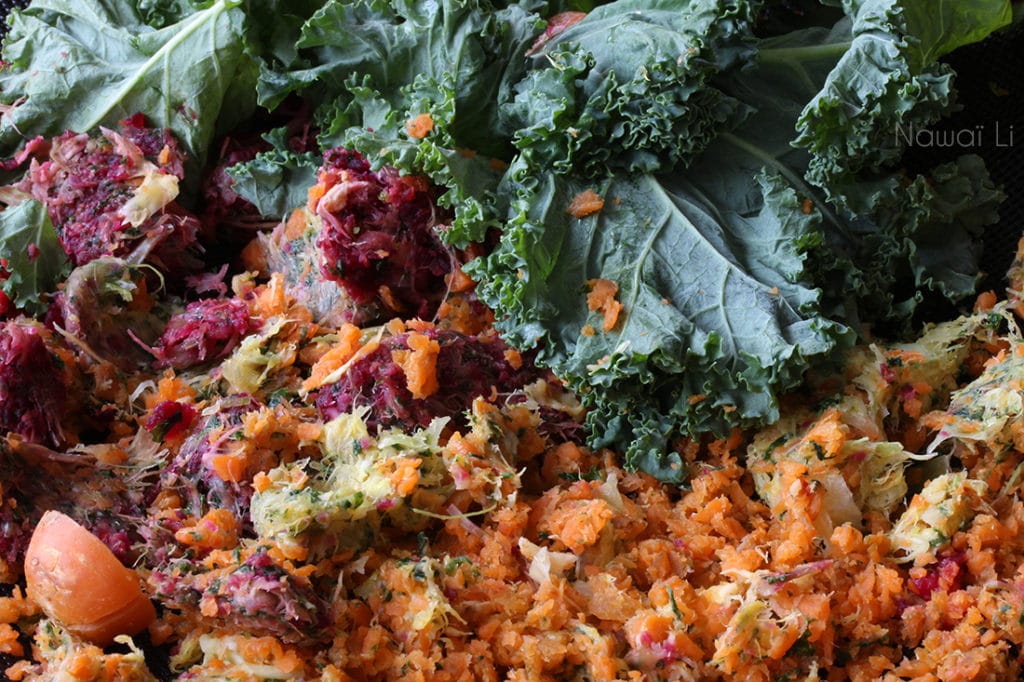 2. Spread your vegetable waste on a plate with oven and make them dry at 40-50 ° C taking care to leave your oven open to let the moisture out (otherwise they will have difficulty drying). The process can take several hours. If you have a dehydrator at home, the process is even more « simple ».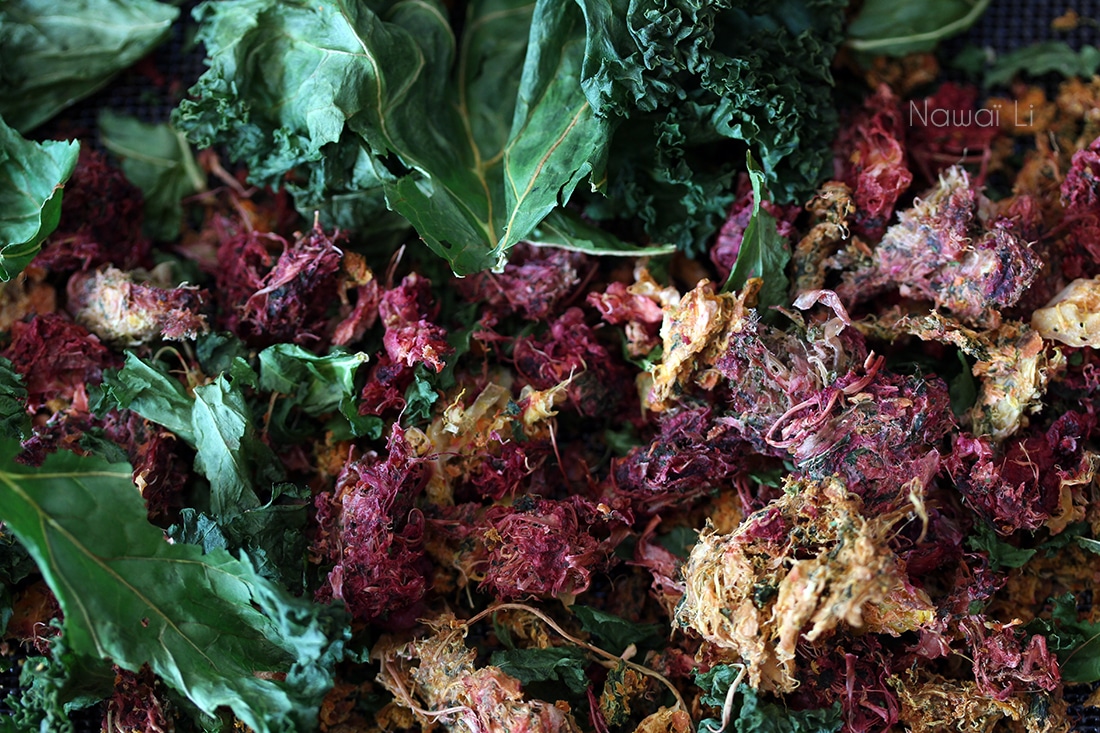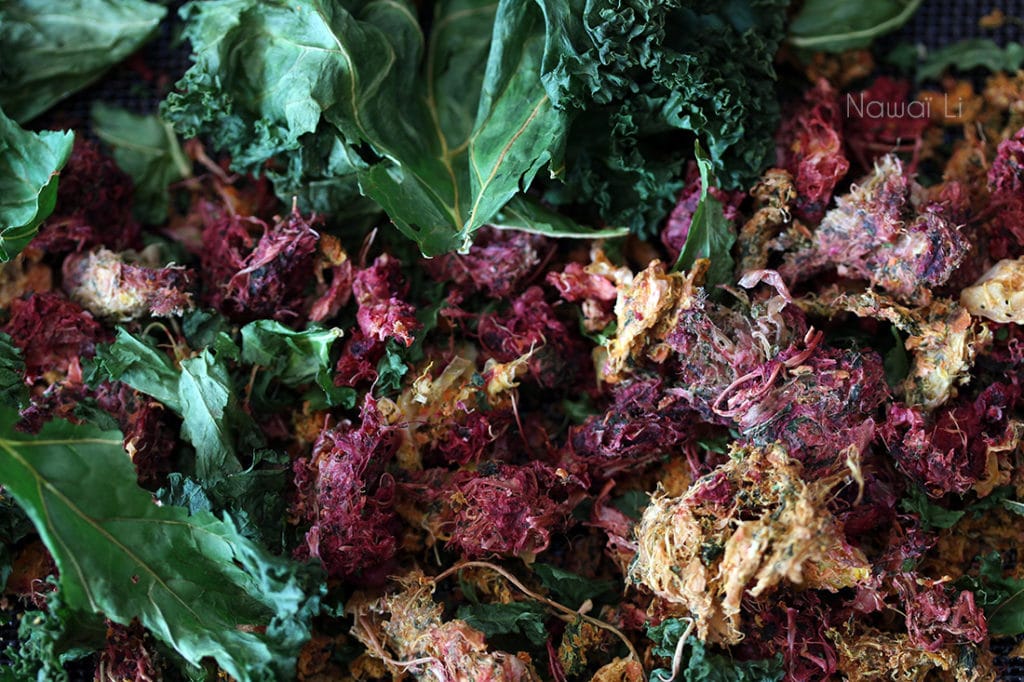 3. Once your waste is dry, pass them to the blender to reduce them to powder. Keep your broth in a glass jar and that's it, it's ready.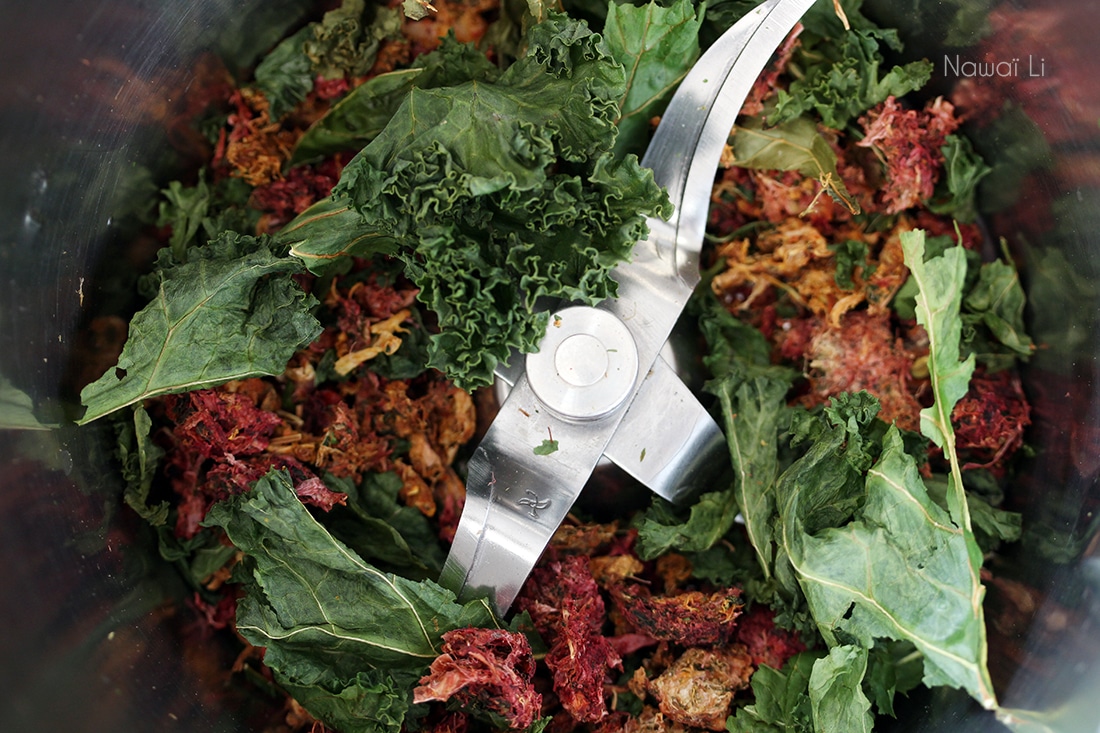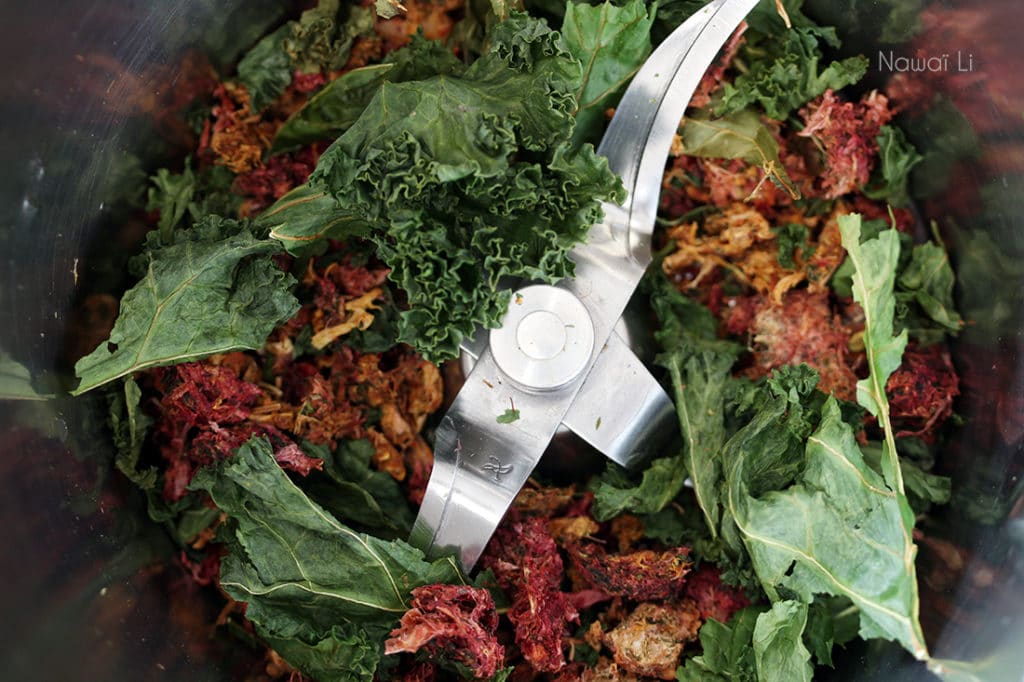 You understand, it's super simple to make your own vegetable broth. It's up to you to be creative and add some spices or pepper as you wish to season your broth. By recovering all my waste I can totally separate myself from the stock bought in supermarkets. Which for me represents a real step forward for a future with less waste and less industrial products.
If you also realize your broth, share your photos on social networks with @nawaili and #nawaili, I look forward to seeing your recipes!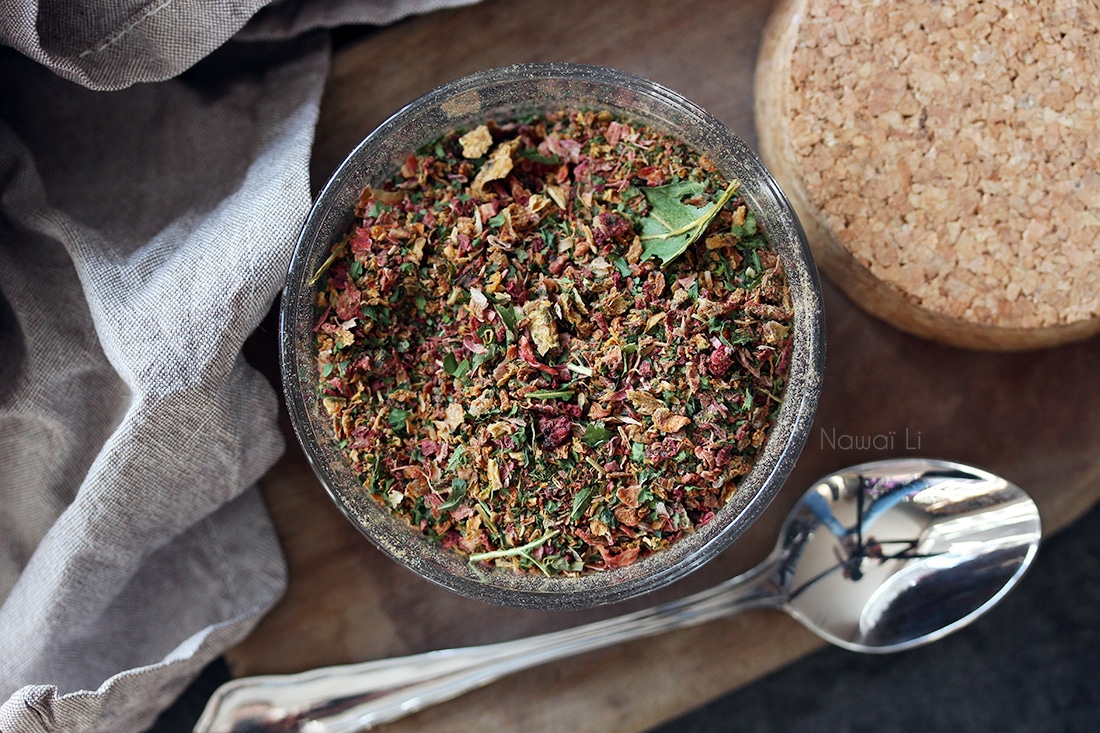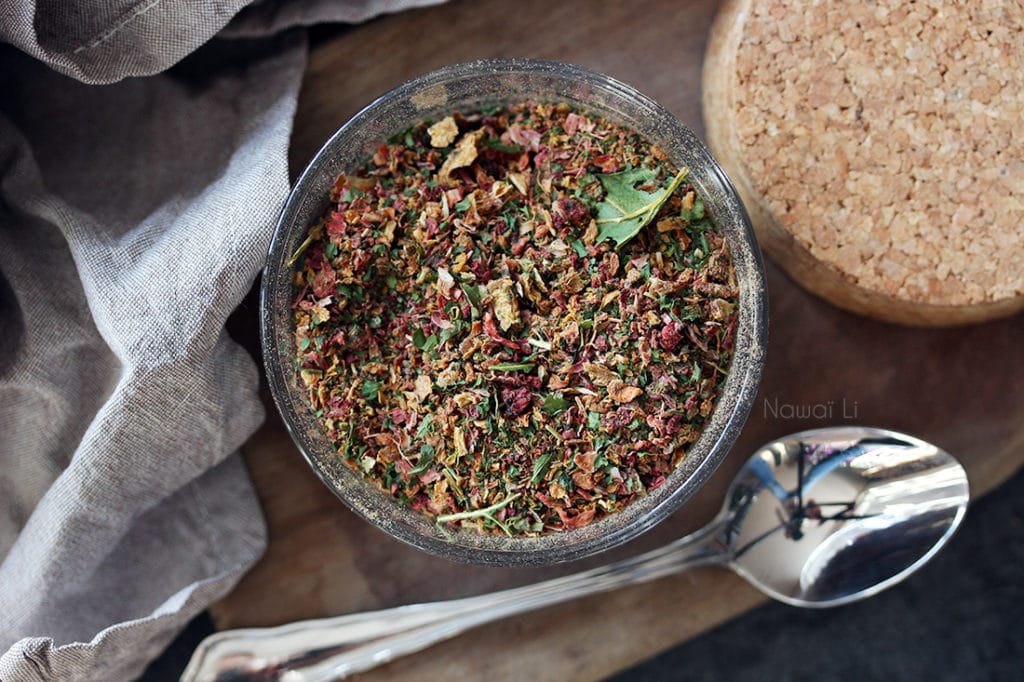 My incredible friend Gloria tells you more details about the importance of composting on her article 3 ways to reuse plant waste and she even reveals another method of homemade broth – LAZY WAY -. I invite you to discover her blog « Vie de Citrons » which talks about ecology, education and economy.
Many thanks for your kindness and your pretty writting.