When we move away from industrial products, we quickly come to the question of pasta. Pasta itself is something that everyone has at home in reserve, isn't it ?
But by the way, how are our industrial pasta made? What quality flour do they select ? And the eggs? Do they come from happy hens raised in the open air ? Not sure !
When we see the price of BIO packages we think that it may not be so difficult to make them in-house. And indeed, it's not very complicated. The advantage is that you can choose your own flour mixture to make them more complete (the more refined they are, the less nutritious they are). By choosing your flours you can also think about reducing the gluten content by mixing 2 kinds of flours for example (that's what I like to do). We know today that we consume too much gluten and that modern wheat is not interesting. The idea of varying the flours and choosing them is therefore interesting and worth thinking about.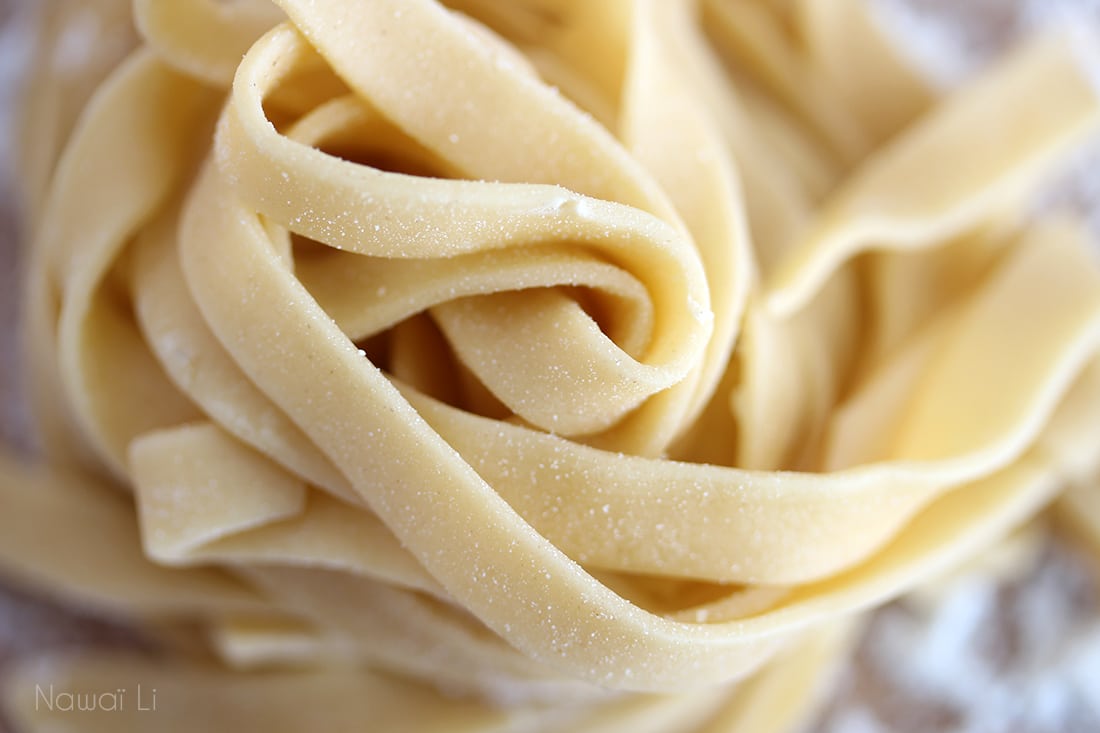 A simple trick to start with is to replace the white flour with mid-white flour which is less refined. It has the advantage of being easy to work (ideal for beginners) but more interesting because it still contains a little germ and bark (it is in this 2 parts that macro and micro nutrients are most present).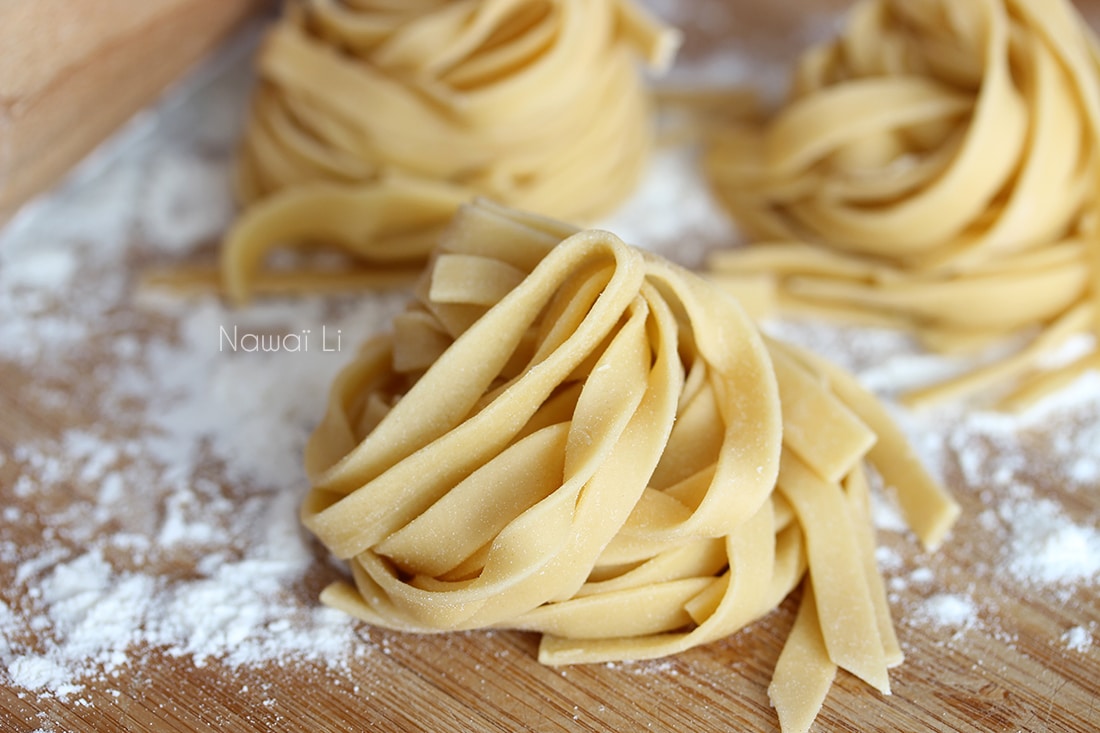 To start I suggest you to make a mixture of 3/4 of half white flour + 1/4 of whole flour. For this dough recipe I chose buckwheat flour as the second flour, it does not contain gluten and therefore lowers the gluten content of the preparation.
If you have a rolling mill it is perfect to start. It will be easy to prepare rectangular pasta for lasagna or tagliatelle for example.
And if like me you become addicted to homemade, I suggest you invest in a dough machine that will save you precious time and allow you to free yourself permanently from industrial packages!
I'll tell you about it in a future article.
Print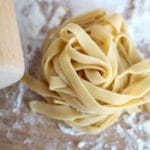 Pasta dough
---
Author:

Temps de préparation:

20min

Total Time:

20min

Quantité:

4

persons

1

x
Description
My classic egg dough recipe
---
Scale
Ingredients
4

big egg

400g

of white flour

1 tbsp

olive oil
---
Instructions
Place all ingredients in the bowl of your robot. Mix in low speed using baking hook for 10 minutes.
Tip the mixture on to your work surface and bring the dough together into one lump, using your hands.
Squash it into the table, reshaping it, pull it, stretch it, squash it again untill your pasta starts to be smooth and silky instead of rough and floury.
Wrap the dough in cling film and put it in the fridge to rest for at least 1 hour before you use it.
Now you can choose what kind of pasta you want to make!
For Tagliatelle, I use a rolling mill and I flatten the dough on 2mm. I let dry my Tagliatelle with some flour until use.
For Lasagna, I just roll the dough on 2mm and cut the rectangle according to my plate dimensions.
Notes
You can replace buckwheat flour by another flour like quinoa flour for example.
Catégorie:

Plat

Cuisine:

italian
Nutrition
Calories:

100% homemade with love